Manage episode 209733770 series 1234532
โดย
Less Conversation
และถูกค้นพบโดย Player FM และชุมชนของเรา -- ลิขสิทธิ์นี้เป็นของผู้เผยแพร่ ไม่ใช่ Player FM โดยมีการสตรีมเสียงโดยตรงจากเซิร์ฟเวอร์ผู้เผยแพร่ กดปุ่มติดตามเพื่อติดตามการอัพเดทใน Player FM หรือวาง URL ฟีดนี้ไปยังแอพพอดคาสท์อื่น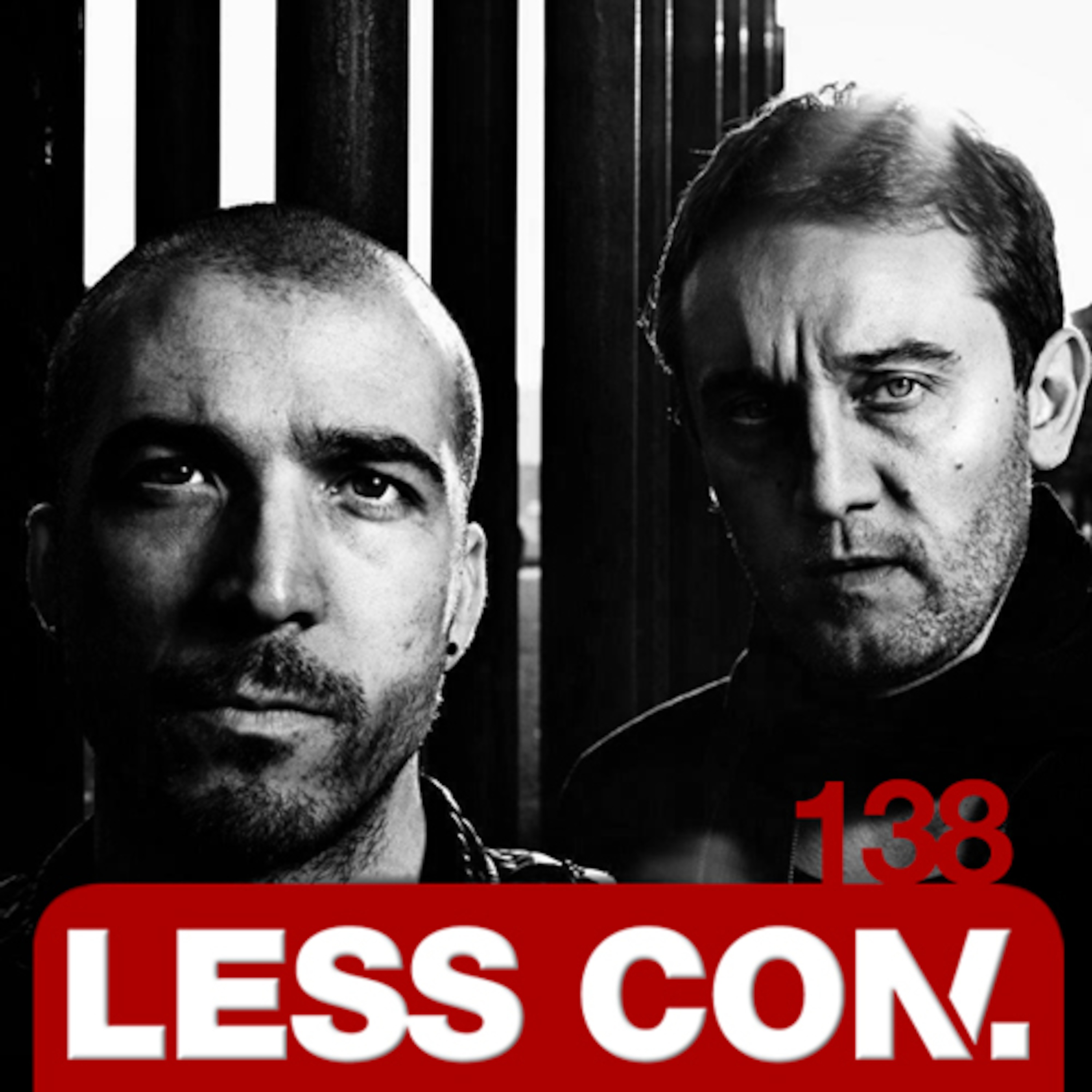 Track List:
01 Flashmob - Ninety Five (Dirty Channels Remix)
02 Unknow - Unknow (Flashmob Edit)
03 Duke Dumont - Street Walker (Edit)
04 ILGOT'N'GANE - Method ll Madness
05 Taron & Trekka - Sunkissed Shak (Original Mix)
06 Mood ll Swing - Do It Your Way (Original Mix)
07 George FitzGerald - Every Inch (Deetron Remix)
08 Flashmob - Pieces feat. Laila Walker (Garage Mix)
09 Unknow - Unknow (Flashmob Edit)
10 Phil Weeks - Acid Pattern w/ Welcome To Chicago (Acapella)
11 Delano Smith - Feel This (Flashmob Edit)
12 Blaze - Lovelee Dae (Flashmob Underground Mix)
13 Recloose - Don't Get Me Wrong (Original Mix)
Biography:
Cracking the music industry is about as difficult an undertaking as you're likely to embark on in a lifetime. Talent, passion, perseverance and an unerring work-ethic; to achieve even moderate success in the industry you need all of these qualities and more in abundance. So when Danny and Alessandro – now known under the ferociously successful Flashmob moniker – stepped away from their highly fruitful previous project to essentially start again from scratch, they were more than aware of the long, hard road ahead of them.
In 2012 Flashmob is one of the most acclaimed, instantly recognisable production groups in house music. Riding a tidal wave of success generated by the ravenous response to singles 'Brick House', 'Ninety Five' and – most significantly – 'Need In Me', Flashmob have carved an indelible niche for themselves, crafting sublimely unpretentious house music, the widespread appeal of which has been near unprecedented. Not many people's records get spun by both Kerri Chandler at Pandemonium and Pete Tong at Pacha in the same season; the fact that Flashmob can count themselves as producers in this group goes some way to showing the global underground appeal of the records they make.
Flashmob began to take shape more than five years ago, after Danny and Alessandro began disillusioned with their current project and laid it to rest. Although highly respected in the techno and progressive house genres, they felt they had lost sight of why they started a career in music. "We were producing 40-50 records a year" recalls Alessandro "and the labels we were working with were just chucking them out." Rightly concerned that the labels were concentrating on quantity over quality of their output, they stepped away from the industry to take stock and to consider their options.
"We decided that whatever we did next it should be about taking it back to basics" explains Alessandro. And that's exactly what they did. Educating themselves in the origins of house music they immersed themselves in the records and history of Chicago house Larry Levan, Studio 54, and came back with a rejuvenated passion that extended not only to the music they would produce but the way in which they would come to promote it.
Their debut record as Flashmob was 'Brick House', a record that was eventually signed to pioneering Berlin imprint Get Physical. To kick start the release however, Danny and Alessandro went back to grass-roots promotion, quite literally, as they spend 10 hours on the parched scrubland and car parks outside Ibiza's DC10, Pacha and Space ensuring that the DJs they wanted to have the record had a copy. A far cry from sending your latest release to a mailing list of hundreds, 'Brick House' proved that it only takes support from a few key tastemakers to make yourself heard, and for a while the enthusiastic hubbub created by 'Brick House' was simply irrepressible.
If 'Brick House' suggested that Flashmob might be capable of greatness, then it was the follow-up of Ninety Five that proved it beyond all doubt. Signed by house heavyweight Defected Records and awarded the accolade of Essential New Tune by Pete Tong 'Need In Me' was undoubtedly one of the biggest tracks of the year in Ibiza it remains and biggest selling track on Defected of 2012. But despite all its subsequent triumphs it was a record that was close to never seeing the light of day.
When Defected requested a record from them, Alessandro did something he had never done before and sent the record to the label without telling his productions partner Danny. "We weren't sure that we wanted to release 'Need In Me'" explains Alessandro "we just didn't know if it was the right record for us".
This reluctance to do what do most people would have been an obvious decision highlights the humility and level-headedness with which Flashmob conduct themselves. Despite their records hitting hundreds of thousands of plays on YouTube and regularly being charted by A-list DJs from all backgrounds, Alessandro claims they are unaware of the level of success they've reached. "At the moment we're just concentrating on the music and concentrating on delivering the best DJ set possible whenever we play" he admits. "Danny and I have been through thick and thin for five years to get to this point; now that we're here we have to keep on pushing ourselves rather than sit back and think about our success."
November 2012 sees the release of their latest endeavour, 'Hot', a record which according to Alessandro is "the true evolution of 'Brick House'. 'Need In Me' was a one-off record; 'Hot' picks up where we left off in 2011 and further develops the Flashmob sound." Early support from DJ Sneak, MK and Tiefschwarz indicates that 'Hot' will follow a similar lofty path to that of its predecessors, but Danny and Alessandro are already planning their next move.
"The next Flashmob record will be something that people aren't expecting… that's how you stay ahead of the game!" enthuses Danny. And with an album in the pipeline and a touring schedule rapidly on the rise, all the signs are there that Flashmob will continue their rapid ascension into 2013 and beyond.
136 ตอน